Guild
Guild:
Category:
Created On:
2020-07-14 10:36:21
Members:
12
Manager:
Collections:
Browse
Welcome to The Spirit of Games and Gamers Guild.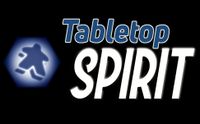 The Spirit of Games and Gamers is a quarterly electronic magazine devoted to board and card games.
Each issue contains reviews, articles and commentary from gaming enthusiasts from around the world.
The Spirit is the successor to Counter Magazine and its first colourful issue was published in the Summer 2018. If you were a reader of Counter then you will recognise some of the writers of The Spirit.
Available as a free download from its website, since its first issue the magazine has steadily grown.
Download the Magazine from our website at: https://thespiritgamesmagazine.wordpress.com/
If you would like to keep abreast of all things "Spirit" then please subscribe to this Guild.
Alternatively for the latest updates then join our Facebook Group or follow us on Twitter:
FB: https://www.facebook.com/groups/spofgamesmag/
Twitter: https://twitter.com/spofgamesmag