Guild
Guild:
Category:
Created On:
2016-11-16 08:10:56
Members:
10
Manager:
Collections:
Browse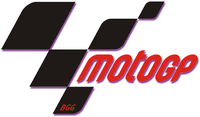 I did a bit of a search and could not find a MotoGP discussion Guild.
However MotoGP popped up as being discussed quite a bit in other forums.
So I've decided to create a guild for fans of MotoGP, Moto2 and Moto3.
Here you can link to news, chat about Cal Crutchlow's stern looks and arm waving, wonder if Maverick Viñales will be faster in 2017 than Rossi and possibly dream about a Lorenzo/Ducati world title (or not).
Hop on board if you're a gamer that would enjoy discussing this with other gamers.
I'll keep the Calendar up to date so you'll get notifications of events. Both Testing and GPs..
This page does not exist. You can edit this page to create it.